Quantity Surveying Professional Diploma
Quantity surveying is a dynamic profession and a career that combines commercial and management skills with knowledge of the construction industry. As cost consultants and project procurement specialists, the quantity surveyor's working life involves:
all aspects of construction cost and contract management
advising on the financial implications from the initial concept onwards
advising on procurement options
from project design, to commissioning the completed project
settling finances and contractual disputes.
Quantity surveyors understand the economics of construction market trends and the influences of the sector on a local and global scale. Wherever construction work is taking place there will be a need for financial control and quantity surveyors fulfil this need.
Certification Issued By:
Royal Institute for Chartered Engineers (RICE - USA) Royal Institute for Chartered Engineers or widely known as RICE is one of the world's largest engineering institutions in the world. Located in Texas, USA it was established by professional engineers came who believed that being an engineer doesn't stop after you graduated and labeled as one of the top people who earn a good income but believed that engineers need to continue seeking for higher qualifications for a much better life, network and opportunities.
Membership Benefits:
High Authority Council for Arab Engineers (HACAE)
Some career possibilities
With a qualification in quantity surveying career possibilities include contracting or private quantity surveying, building surveying, construction management or consultancy, accountancy and financial services management or estate management. International opportunities may also be possible within the field.
Eligibility:
You are qualified to take this ACAC Certification if you have any of the below requirements:
Must have at least one year experience in related field
Bachelors or Masters Degree
Course Parts:
MODULE A: QUANTITY SURVEYING

INTERIAM PAYMENT APPLICATIONS
SUPPLIER'S CERTIFICATE OF PAYMENT
VARIATIONS
TAKE-OFF QUANTITIES FROM DRAWINGS
RETENTION
FINAL ACCOUNT

MODULE B: PROJECT FINANCIAL MANAGEMENT

PROJECT PAYMENT RECORD
CASH FLOW INFLOW & OUTFLOW
BILL OF QUANTITIES
BUDGETS
PROJECT COST CONTROL SYSTEM
COST TO COMPLETE

MODULE C: CONTRACTS & COMMERCIAL

DIFFERENT TYPES OF CONTRACTS
CONTRACT TERMS AND CONDITIONS
DIFFERENT TYPES OF SUB-CONTRACT AGREEMENTS
FIDIC CLAUSES
TYPES OF INSURANCES, BONDS & GUARANTEES
PROJECT DOCUMENTATION
How to Register?
Fill-up the registration form and visit the Institute, with the following requirements then pay the necessary fees.

passport copy
1 copy of passport size photo
eligible certificate copy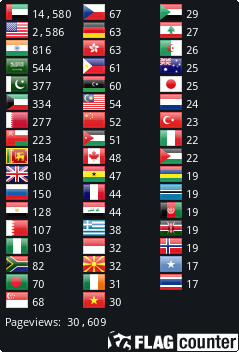 Download Course Details
Download full details of this course.