Emirates Certified Public Accountant (ECPA)
ECPA, Emirates Certified Public Accountant designation is a certified public accountant certification licensed by United Arab Emirates. In UAE, to earn the prestige designation, individuals are required to demonstrate their knowledge and competence by passing the ECPA Exam online, meeting high educational standards and completing a specified amount of general accounting experience.
The ECPA is one of the most popular and useful certifications for accountants in UAE. It is also one of the most difficult professional certification you can get. If you ever thought about becoming a certified public accountant in the UAE then ECPA certification is for you.
AIAL will help you achieve your ECPA designation through an intensive course preparation. We provide you tailor made training material prepared by qualified and professional instructors


Certification Issued By:
Chartered Institute for Certified Public Accountants(CICPA - USA) The Chartered institute of certified public Accountants of USA (CICPA) is a statutory body established under the Chartered Accountants Act, 1962 (Act No. XXIVI of 1962) for the regulation of the profession of Chartered Accountants in USA. During its 55 years of existence, CICPA has achieved recognition as a private international accounting body not only in the country but also globally, for its contribution in the fields of education, professional development, maintenance of high accounting, auditing and ethical standards. CICPA now is the one of largest accounting body in the whole world.
Membership By:
HIGH AUTHORITY COUNCIL FOR CHARTERED ACCOUNTANTS (HACCA) HACCA is a world leading professional membership organisation that promotes, develops and supports chartered accountants worldwide. We provide qualifications and professional development, share our knowledge, insight and technical expertise, and protect the quality and integrity of the accountancy and finance profession.
ECPA Eligibility
BA in Business Administration or
BA in Accountancy or
BA in Economics
Minimum 5 years of work experience in the same field
ECPA Parts
Corporate Accounting
Auditing & Attestation
UAE Commercial Law and Regulations
Mergers & Acquisitions Metrics
Course Dates
The below batch and months are default every year, it can be change under certain circumstances and to be announce before course started.
1st Batch - May to August | Registration Over
2nd Batch - September - November | Registration Started
Exam Dates
The exam is held every 1st month via USA Online Exam of the year can be change under certain circumstances and to be announce before course end on 2nd batch.
January 5, 2014 - Part 1: Corporate Accounting
January 7, 2014 - Part 2: Auditing & Attestation
January 9, 2014 - Part 3: UAE Commercial Law and Regulations
January 11, 2014 - Part 4: Mergers & Acquisitions Metrics
How to Register?
Fill-up the registration form and visit the Institute, with the following requirements then pay the necessary fees.

passport copy
1 copy of passport size photo
eligible certificate copy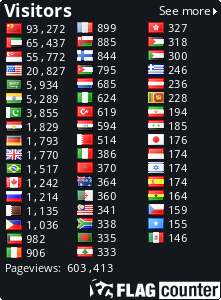 Download ECPA Details
Download full details of this course.