CEGSA Chartered Emirates Government Senior Auditor
The Senior Auditor is responsible for conducting and documenting audits throughout the Corporation. This role leads audit project teams, which includes providing oversight to the audit team and communicating results of the engagement to management. The Senior Auditor provides technical expertise and training to auditors within the engagement audit team and works closely with Audit Team Leads and Audit Managers to confirm the scope of the audit and to devise an appropriate testing approach to be performed during the engagement.

Certification Issued By:
Chartered Institute for Certified Public Accountants(CICPA - USA) The Chartered institute of certified public Accountants of USA (CICPA) is a statutory body established under the Chartered Accountants Act, 1962 (Act No. XXIVI of 1962) for the regulation of the profession of Chartered Accountants in USA. During its 55 years of existence, CICPA has achieved recognition as a private international accounting body not only in the country but also globally, for its contribution in the fields of education, professional development, maintenance of high accounting, auditing and ethical standards. CICPA now is the one of largest accounting body in the whole world.
Membership By:
HIGH AUTHORITY COUNCIL FOR CHARTERED ACCOUNTANTS (HACCA) HACCA is a world leading professional membership organisation that promotes, develops and supports chartered accountants worldwide. We provide qualifications and professional development, share our knowledge, insight and technical expertise, and protect the quality and integrity of the accountancy and finance profession.
CEGSA Eligibility
BA in Business Administration or
BA in Accountancy or
BA in Economics
Minimum 5 years of work experience in the same field
CEGSA Parts
How to Register?
Fill-up the registration form and visit the Institute, with the following requirements then pay the necessary fees.

passport copy
1 copy of passport size photo
eligible certificate copy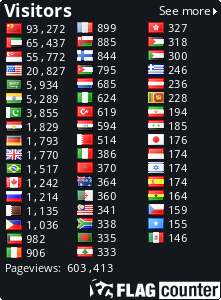 Download CEGSA Details
Download full details of this course.